Seamless Suppers
Seamless suppers are dinners hosted by The Francis Project in which a leader from the local D.C. area facilitates a discussion about a topic related to the dignity of human life. Typically, each speaker focuses on their personal experiences working towards social justice and peace and/or working for those who Pope Francis advocates on behalf of.
Check out our Facebook, Instagram, and Twitter to see when and where our next Seamless Supper will be held!
Past Seamless Suppers (2018-2019)

The Francis Project is excited to host Fr. Daly from Catholic Charities here in Washington. Fr. Daly, who holds a law degree, works in Immigration Legal Services (ILS), which provides services ranging from consultations to full legal representation. Last year, ILS saw over 4,000 cases from individuals from more than 135 countries. Join us for dinner and discussion as Fr. Daly dicusses the work he does within ILS. Dinner will be at 6:30pm in the Leavey Program Room.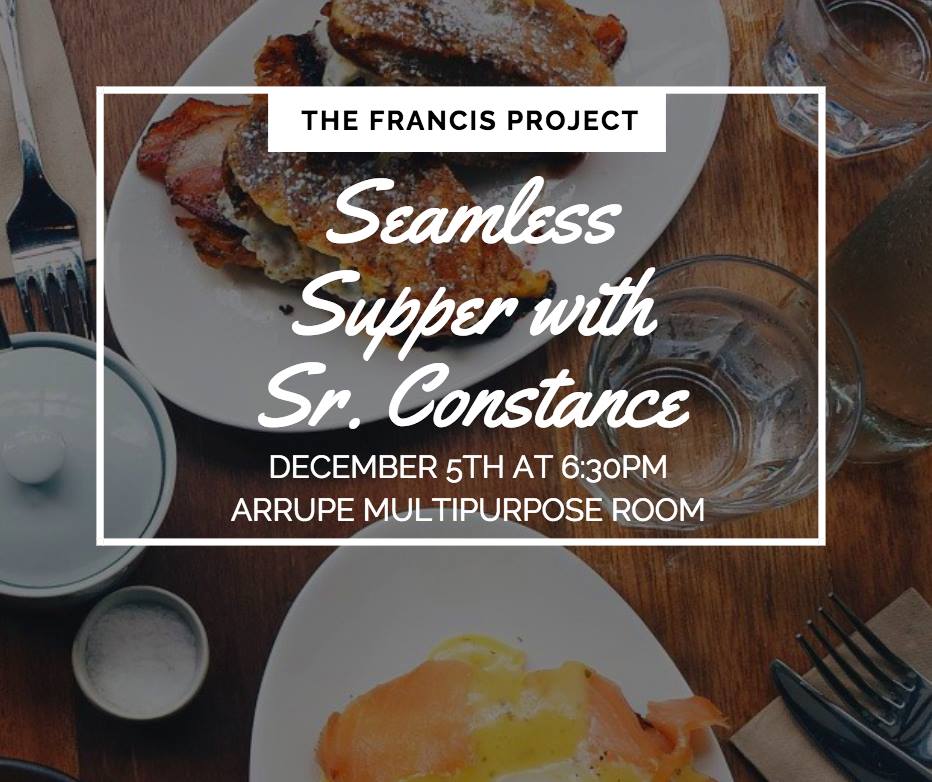 Join us for dinner and discussion with Sr. Constance of Little Sisters of the Poor. Sr. Constance will be talking about the work her community does here in DC. Dinner will be provided!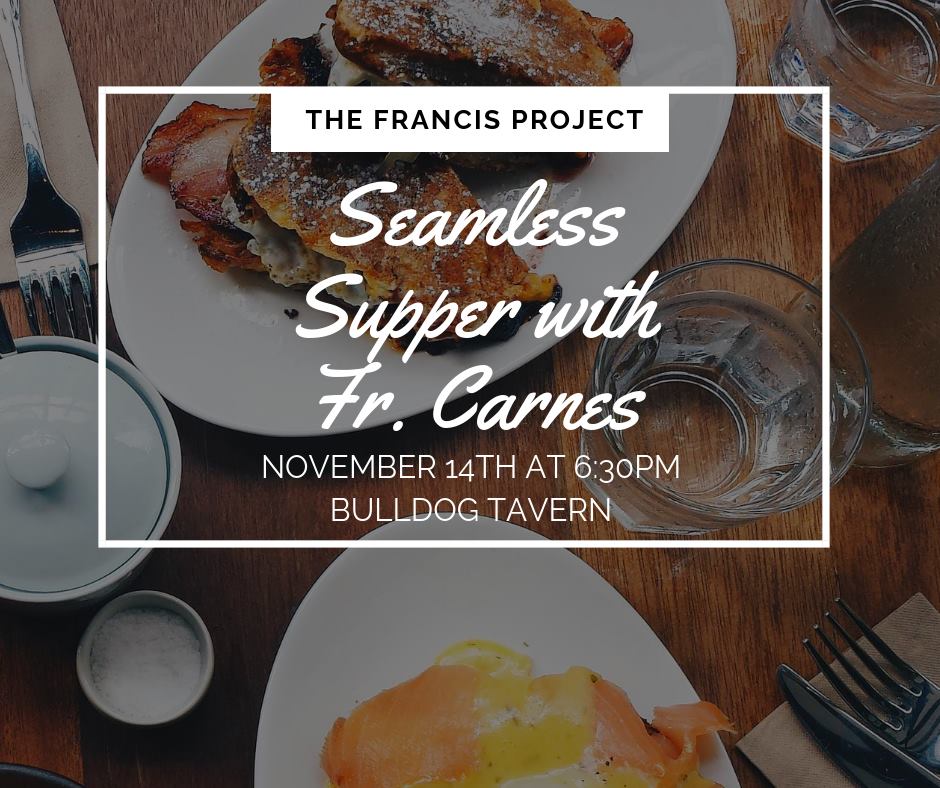 Join the Francis Project for dinner with Fr. Carnes on Wednesday, November 14 at 6:30pm at Bulldog Tavern in the HFSC. Fr. Carnes will be talking about his research on the dynamics of labor and social welfare policy in Latin America, with a focus on how societies protect their most vulnerable members. Dinner will be provided. Space is limited to the first 15 students.